FilmNerds Recommends: January Alternatives
Welcome to our first installment of FilmNerds Recommends for 2011, where the writers and contributors here at FilmNerds.com give you our top picks for the DVDs you should be watching this month. Every January, theaters around the country begin to fill with the major award contenders that debuted in December. Sadly though, Hollywood's crop of new releases in January is typically less than award-worthy so in response, we dedicate our recommendations this month to offering you alternatives to four of Hollywood's top new releases this month. As usual, every FilmNerds recommendation is currently available on Netflix so if you see a pick you like, simply click on the DVD cover art to link straight to the movie's page on Netflix.
Season of the Witch
Ben Stark's Pick – Kingdom of Heaven: Director's Cut (2005)
Ridley Scott and William Monahan went and seemingly made the seminal Crusades film 15 years after a rumored Schwarzenegger/Verhoeven take on the topic. While the lead character of Balian could be played by an actor with more heft than Orland Bloom (perhaps Eric Bana should have gotten a call), the film's performances are fantastic, as are the production design, cinematography, and score.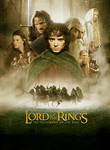 Corey Craft's Pick – The Lord of the Rings trilogy (2001-2003)
Is this unfair? It's certainly the obvious choice, isn't it? Anyway, Peter Jackson's epic trilogy provides the best modern example of the fantasy genre – by far. Epic in scope yet focused on its characters, Jackson gets all the little details right, paces each movie perfectly and sticks the landing with the unbelievable climax of The Return of the King.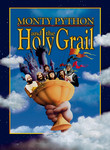 Ben Flanagan's Pick – Monty Python and the Holy Grail (1975)
One of the funniest damn movies ever made, made with the intention of being funny, unlike what I'm sure will garner a chuckle or two in this Nic Cage muck. Take your pick of one of the finest collections of comedy vignettes lined up for a nonstop mash of British madcap fare. Like most others, this was my first introduction to Monty Python, sometime in the late 1990s, and what I'd call an awakening as a fan of comedy right from the "Bring out your dead!" opening season. Favorite bit: either the Black Knight or the would-be witch burning.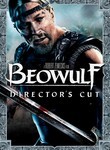 Graham Flanagan's Pick – Beowulf (2007)
Many critics ripped apart Robert Zemeckis' second foray into the world of fully digital 3D motion-capture animation; they did so with a fury that would have made Grendel himself proud. I, however, relished the movie's epic medieval action sequences. Indeed this exists as one of the few totally satisfactory cinematic 3D experiences I've had since the format took over the multiplexes.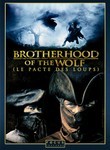 Matt Scalici's Pick – Brotherhood of the Wolf (2001)
One of the best little bizarre genre-twisting treats of the last decade, Christophe Gans' (Silent Hill) period kung-fu supernatural thriller (yep) follows a scientist and his Native American companion as they hunt down a monstrous wolf-like beast that has been killing women in the French countryside. It also features some really fun supporting performances from the likes of Vincent Cassell and Monica Bellucci and some truly bad-ass CG-assisted action sequences. Throw in some bizarre references to the French Revolution and a Vatican conspiracy and you've got something for everyone!
.
The Green Hornet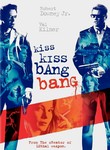 Ben Stark's Pick – Kiss Kiss Bang Bang (2005)
A movie that, like The Big Lebowski before it, hinges on an amazing central character dynamic that pays off on repeat viewings. Witness dialogue so rapid-fire you might just have to find the script online to follow along. Written and directed by Lethal Weapon's Shane Black, the movie is, again, kin to The Big Lebowski – a darkly comic look at L.A.'s underbelly, a take-off of Bradbury detective novels.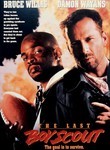 Corey Craft's Pick -The Last Boy Scout (1991)
Gonna go to the Shane Black well with my pick too (since Stark chose what I came in here to say) and tout the Tony Scott-directed football-related action comedy, with Bruce Willis and Damon Wayans. Willis is a private eye investigating the murder of his friend; Wayans is a retired pro football player, and both get caught up in a web of intrigue (and comedy) involving sports gambling. The ending is over-the-top in the way that all good buddy-action movies tend to be, and Shane Black's screenplay is as clever as always. I like this movie as least as much as Lethal Weapon. Possibly more.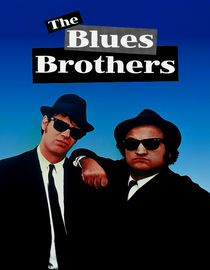 Ben Flanagan's Pick – The Blues Brothers (1980)
John Landis' wild action comedy pairs John Belushi and Dan Aykroyd as the titular brothers, who are on a mission from God to raise money for their beloved Chicago orphanage. I saw an early point in my filmgoing life when I may have first uttered the words "Wow, that's crazy!" while watching a movie. The car chases, man. The car chases in this movie rival any "legitimate" action movie, be it The French Connection, Bullitt, The Bourne Supremacy orRonin. Although I'm fairly optimistic for Michael Gondry and Seth Rogen's take on a franchise with which I'm not especially familiar, Jake and Elwood get my vote here.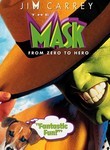 Graham Flanagan's Pick – The Mask (1994)
How about another superhero comedy with no shortage of the color 'green.' Hard to believe this effects-heavy Jim Carrey vehicle is nearing its 20th anniversary. The groundbreaking digital work still holds up, and Carrey's scenes as the titular hero feature some of his most inspired comedic work to date.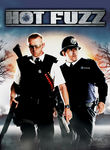 Matt Scalici's Pick – Hot Fuzz (2007)
If we're looking at buddy-cop action comedies, the first thing that comes to my mind is the film that both skewered the genre while simultaneously topping them all. Simon Pegg and Nick Frost have the brom-com (bromantic comedy?) thing down and never is their dynamic more fun and ridiculous than here when they play trigger-happy cops in a ho-hum village in the English countryside. The cliche action movie one-liners alone are worth the price of admission here.
No Strings Attached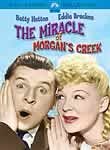 Ben Stark's Pick – The Miracle of Morgan Creek (1944)
Preston Sturges' tragically little-seen screwball comedy quickly deflates the fun of the teenage sex romp, setting up a riotous story that was the subject of some controversy upon its release in 1944. I won't spoil the movie's plot, but do yourself a favor and check it out, if for no other reason than for Sturges stand-by William Demerest's best performance.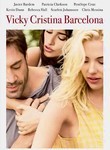 Corey Craft's Pick – Vicky Cristina Barcelona (2008)
Allen didn't invent the sex comedy, but few have done it as well as he does, and his 2008 film Vicky Cristina Barcelona is his best sex comedy in a long time. Starring Scarlett Johannson and Rebecca Hall as two young Americans visiting Spain who are both ensnared by a charming artist (Javier Bardem). And the artist is still in love with his crazy ex-wife (Penelope Cruz, in the performance for which she won an Academy Award). Look, honestly you could sub in any Allen comedy here, but I love Vicky Cristina Barcelona as it shines above his output in the last decade — cracklingly written, beautifully shot and terrifically acted, with none of the "one-take-and-let's-go-to-lunch"-seeming sloppiness that has plagued a lot of his comedic output lately.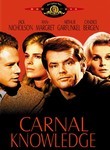 Ben Flanagan's Pick – Carnal Knowledge (1971)
More of a stinging and merciless drama with a few funny parts, this Mike Nichols masterpiece laid the groundwork for future films of its kind, including Nichols' own companion piece Closer (2004). Although this one's rated R for "adult themes," as my family would say, when you've got Jack Nicholson ripping through a piercing Jules Feiffer script on sexual manipulation and unimportant friendships, you have a lot of fun. Pitch-perfect cast and beautiful photography heighten the real star of the show, the dialogue. You learn here there's nothing casual at all about sex, especially when the people in this film with the demons they have are in the bed.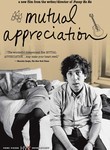 Graham Flanagan's Pick – Mutual Appreciation (2005)
If director Ivan Reitman's slick and expensive look at the world of contemporary relationships looks a little too much like a 2-hour shampoo commercial, check out what I consider to be the best example of the "Mumblecore" movement we've seen to date. Andrew Bujalski's super-low budget romantic dramedy explores the complications that ensue when an aspiring rock star crashes at a Brooklyn couple's apartment. I should also mention, however, an inspiring bit of casting in NO STRINGS ATTACHED: it features Mumblecore queen Greta Gerwig, most recently seen in "Greenberg."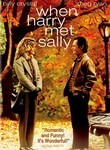 Matt Scalici's Pick – When Harry Met Sally (1989)
Corey cut my legs out from under me by picking a Woody Allen film but I'll go with the next best thing to Allen: Nora Ephron. At her best, Ephron is a tremendously funny and insightful screenwriter and her breakthrough screenplay directed by Rob Reiner not only takes on the issue of whether sex and friendship can co-exist (I'm guessing more intelligently than No Strings Attached) but looks at broader themes of love, companionship, loneliness and just how much better life is when you have someone to share it with.
The Mechanic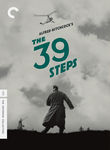 Ben Stark's Pick – The 39 Steps (1935)
They don't get much faster than this. Alfred Hitchcock's break-neck thriller starts with a simple introduction, a quick murder, and never lets up its ridiculous pace once it gets going. You'll find many of today's action conventions right here for the picking, but the film works just fine on its own as a perfect "running man" chase film. My favorite of Hitchcock's British works.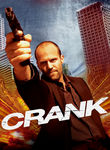 Corey Craft's Pick – Crank (2006) and Crank 2: High Voltage (2009)
If I agree with typically contentious critic Armond White about anything, it's our mutual respect for Neveldine/Taylor, the filmmakers responsible for these completely off-the-wall, wonderfully insane and borderline avant-garde masterpieces of mayhem. You want fact-paced action? These two films move like a rocket, are cut within an inch of their lives, and feature more insane stunts and nonsense than you'd typically see in a decade's worth of these types of movies. Jason Statham, of course, is the link between the Crank movies andThe Mechanic, but his persona has never been used to such effect as it is here – his Chev Chelios is a take-no-prisoners, I-don't-give-a-f*** agent of destruction, and it's glorious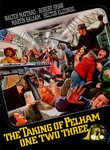 Ben Flanagan's Pick – The Taking of Pelham One Two Three (1974)
Tony Scott made me forget about nothing after his trite remake of Joseph Sargent's subway/kidnapping humdinger featuring some of the greatest character actors ever, including Martin Balsam and Tony Roberts playing behind the great Walter Matthau and Robert Shaw. Once violent crooks hijack a New York City subway train and deman $1 million (hey, it was a lot of dough back then), Matthau and other members of the NYC Transit Police get cracking on the case in what is an intense and often hilarious action flick set at a feverish pace. Incredible dialogue, 70s New York scenery and gritty action. A classic.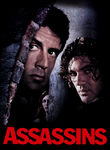 Graham Flanagan's Pick – Assassins (1995)
While I haven't had the pleasure of re-watching it since its initial theatrical release in 1995, I fondly recall Richard Donner's action thriller as one of the best movie-going experiences I had that year. Sylvester Stallone stars as an aging elite hitman who starts getting some unwanted competition from the unstable Bain played by Antonio Banderas. First of all, any action movie with a villain named Bain has at least a little bit going for it. Of course, the movie's "modern" technology will no doubt seem dated by today's standards. However, fans of hitman-movies will no doubt appreciate the level of talent contributing behind the scenes, since it was scripted by an impressive combo of none other than Brian Hegeland and the Wachowski Brothers.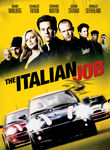 Matt Scalici's Pick – The Italian Job (2003)
Yeah, it's mainstream fluff but it's also a great example of how fun and charming Jason Statham can be when he's in a movie that's not just intended for 14-year-olds with a jumbo-sized Mountain Dew. There's some adequate action sequences sprinkled throughout but it's mostly useful as an exercise in getting a bunch of cool and funny actors together and letting the chemistry do the work. Statham is a big part of that but you've also got Seth Green, Mos Def and a good slimy turn for Edward Norton as the villain.