A Tribute to John Barry
Yesterday, we lost one of the greatest composers of film music in the history of the medium: John Barry, who died of a heart attack last night at the age of 77.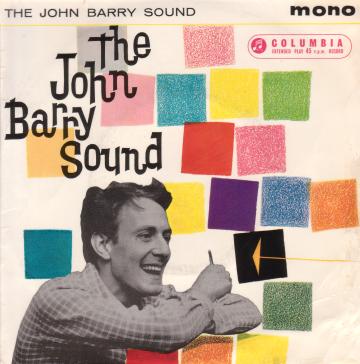 Of course, the 5-time Oscar winner is best known as the arranger/composer behind many of the classic James Bond films. While Monty Norman is credited as the composer of the original James Bond theme, Barry gets much of the credit for its greatness since he actually arranged the classic version we all know and love.
Take one look at his vast filmography on imdb and you'll realize that Barry's work on the Bond movies serves as simply the tip of the iceberg for a prolific career that spanned six decades and over 100 films. From Out of Africa to Howard the Duck to Midnight Cowboy, the level of diversity among the films he scored is impresses just as much as the enormous length of the list.
Thanks to youtube, I sampled a great deal of the composer's work and want to cite a few examples that stick out to me. Some of these pieces I've loved for years, and others I just discovered today. My favorite part of this investigation has been reading the variety of opinions when it comes to people's picks for the John Barry compositions that moved them the most. All day people have passionately advocated for music they say should never be forgotten; music from lesser-seen titles like Somewhere in Time, Born Free, The Game of Death and My Life.
Listed below are 5 selections from Barry's filmography that definitely spoke to me. Hopefully this will motivate you to do your own digging and discover even more of the greatness that John Barry dedicated his long career to creating.
"Journey to the Buffalo Killing Ground" – Dances With Wolves
One particular aspect of Barry's technique always stuck out to me: his incredible ability to dramatically combine the sounds of strings with brass; one of my favorite examples occurs in "Journey to the Buffalo Killing Ground" from Dances With Wolves.
"Into Miami" – Goldfinger
I consider this not only one of my favorite John Barry pieces of all time… but also one of my favorite musical arrangements/performances PERIOD. Barry conjures an infectiously bombastic jazz theme and manages to seamlessly incorporate the lush string section that would eventually become his trademark. I would kill to hear a 6 or 7-minute outtake version of this tune.
"Main Title" – On Her Majesty's Secret Service

I'm compelled to include another piece Barry created for the Bond series. The main theme from the underrated yet quietly-adored Bond film marking the first appearance of the character without Sean Connery in the lead role. It's quite simply one of the greatest pieces of film music ever created. To me, it's combination of big-band jazz-esque brass and traditional orchestral sounds foreshadowed the work Michael Giacchino does on the soundtrack for The Incredibles.
"Main Title" – Body Heat

As he did throughout the James Bond series, Barry here demonstrates his knack for incorporating jazz into more familiar orchestral settings. I still have yet to see this film, but found the music from Body Heat to be some of the best I found today while sampling Barry's work. Many will say the noir-ish use of the saxophone recall's Bernard Herrmann's work on Taxi Driver. With this piece, Barry creates one of the sexiest mood-inducing pieces I've heard in a long while. I'm looking forward to finally checking out the movie.
"The Children" – Walkabout

Thanks to the its inclusion in the Criterion collection, I stumbled onto this movie in college and was especially taken with Barry's moving, often ethereal score. If you haven't seen director Nicholas Roeg's epic about a young brother and sister stranded in the Australian outback by their mentally imbalanced father, I suggest immediately seeking out the Criterion blu-ray. I'm including this particular track because it features one of the most beautiful pieces of music I've ever been lucky enough to hear: a sublime choral interlude that occurs twice during the piece.. at :26 and 1:51.